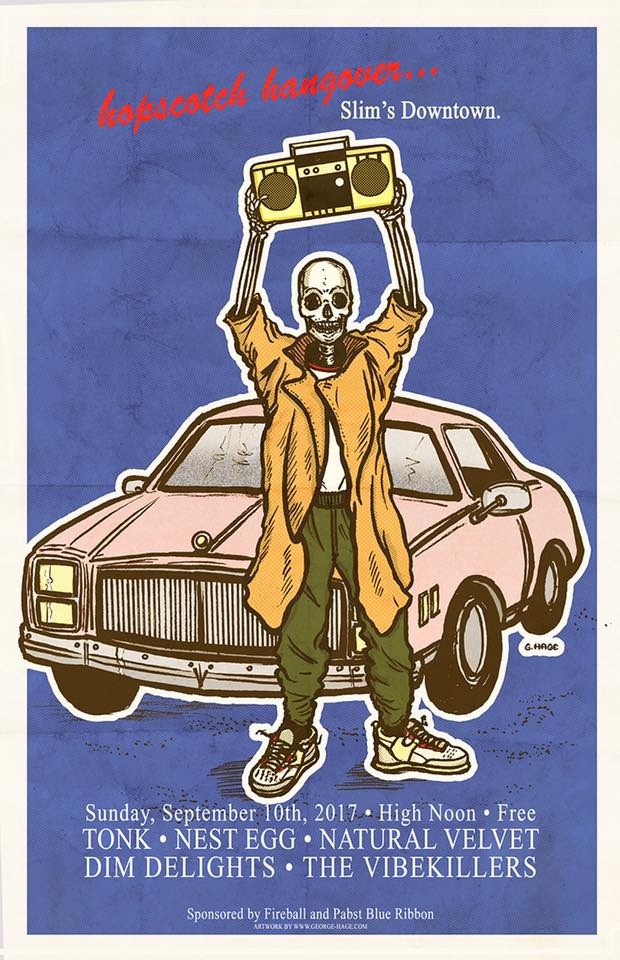 For the 8th straight year, we Party on Sunday at Slim's Downtown.
This year we party with:
Tonk (play ~4pm)
Nest Egg
NATURAL VELVET
Dim Delights
& The Vibekillers
As always, this partier's party is brought to you by the fine folks at Fireball Whisky & Pabst Blue Ribbon. Lots of high fives to go around – see you there.
Slim's Hopscotch Hangover
Sunday, September 10, High Noon
FREE admission, 21+
slimsraleigh.com